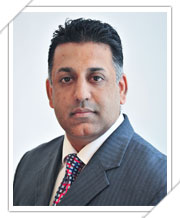 Anckur Srivasttava
Chairman
Anckur is widely regarded as one of the most experienced and senior personalities within Indian real estate market. He has over seventeen years of real estate consulting, transactions and corporate-finance advisory experience with several corporate, developer and investor clients from across the globe.
As Chairman of GenReal Property Advisers, Anckur mentors the executive team in management matters and ensures that the fast-growing GenReal platform continues to build upon its strategic vision and direction. In an executive capacity, Anckur's hands-on involvement has resulted in GenReal successfully delivering on innovatively structured real estate financing transactions for landmark residential, commercial and industrial assets in leading Indian cities.
CLICK TO SEE MORE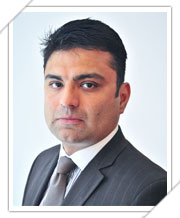 Prashant Kaura
Founder and Director
Prashant Kaura in his previous roles was Associate Director with the Occupational and Development Markets team of DTZ India; heading the Land and Building Advisory team in India.
His responsibility involved managing landlord representation assignments besides the land and building vertical while assisting in corporate and retail leasing. With over ten years of experience; Prashant has diverse working knowledge in IT; Insurance and Real Estate industry.
CLICK TO SEE MORE